pH-CARE
pH-Balanced Intimate Wash with Dual Hydrating Moisturizers
Clinically Tested by obstetricians and gynecologists and formulated with a pH 5 that matches the normal skin's pH - Ideal for daily use for that fresh and clean feeling!
pH-Care, by Biomedis, allows thorough cleansing while maintaining the natural pH of external genitalia.
Composition & Content per bottle:
Hydrating Moisturizers: Glycerin and D-Panthenol that maintain skin's natural moisture.
Enriched with natural extracts of Chamomile, to keep a healthy skin condition
•Per Bottle: 150 ml. [Also available: 60 ml. bottle pack: for travel & sports bag].
•Two formats: Unscented and Shower Fresh
•Directions for Use: Wet area and pour a small amount onto palm of hand and apply. Rinse thoroughly. Use as often as needed. For external use only. Price: $3.36 (per unit).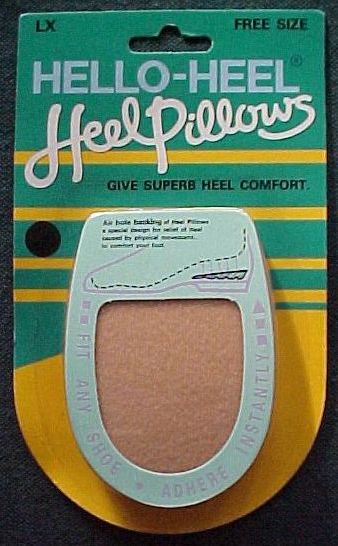 Hello Heel! - Heel Pillow
Made of natural latex foam rubber, tough and durable, gives a superlative heel comfort. Specially designed with air hole backing for air circulation and relief of heel trauma due to physical movement and/or over-weight, providing a softer support. One size only.
•Direction for Use: Peel off protective backing and fix firmly in the heel area of shoe or shoe insole.
Swallow Hair Cream - Banish White Hair!
Swallow Derma's Hair Dual-Purpose Cream styles & at the same time darkens your hair!
Have a younger look through daily hair dressing while providing protection & gradually darkening your hair. Apply the cream daily and In 3-4 weeks banish white hair.
Content per unit: 100 g. [Good for approx. 1 month of use or more, depending on hair density]
Direction for Use: Ideally: Shampoo, towel dry and apply a right amount of cream on your comb or palm and spread onto hair. Swallow Dual Purpose Hair Cream can also be applied without shampooing, though good results may take longer.
Caution:
• Wash hands thoroughly after every application
• Do not apply on eyelashes to avoid eye irritation
• Do not apply on moustache if underlying skin is very sensitive, to avoid or skin irritation
Price: $3.93 each.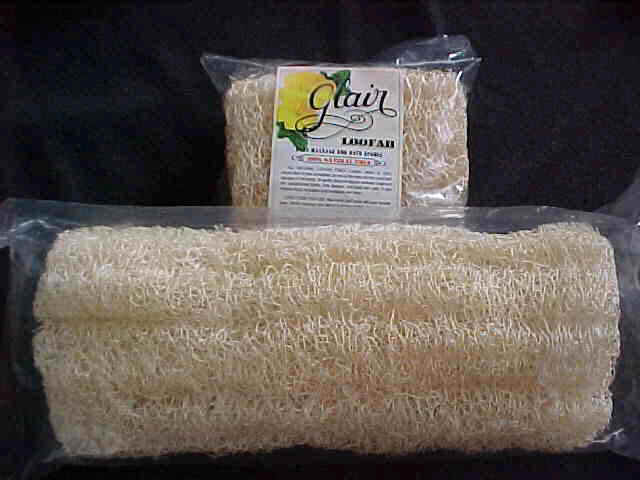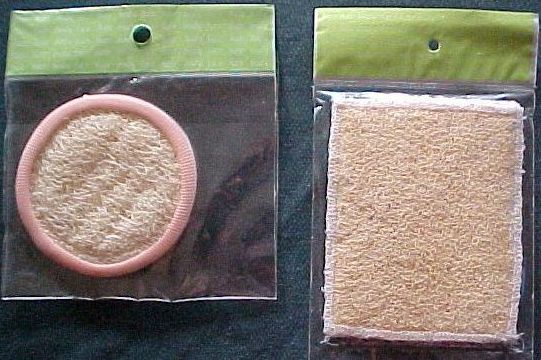 Loofah Natural Bath Sponge
Natural bath/shower body sponge, available in different sizes, slightly abrasive for a healthy skin . Price: Vary according to size([from $0.70 - 2.00)
Medicated Oil ~ Liniment "Truong"
A wonderful medicated oil used in Asian Traditional Medicine for pain relief of joint and muscle diseases. Just spread over pain area and find relief in less than 5 minutes!! No need to massage the area as it is strong enough to penetrate the skin by simple application.
•Double-Purpose: As it, it doesn't need to be massaged over the area. Dilluted with alcohol or other body oils, it is an excellent massage oil. It can also be used for aromatherapy.
•CAUTION: For external use only. Do not apply over dammaged skin areas. Sensitive skins may find it too strong - in this case, dillute in alcohol or other body oils (concentration depends on your sensitivity, but a 3-8 % dillution is fine).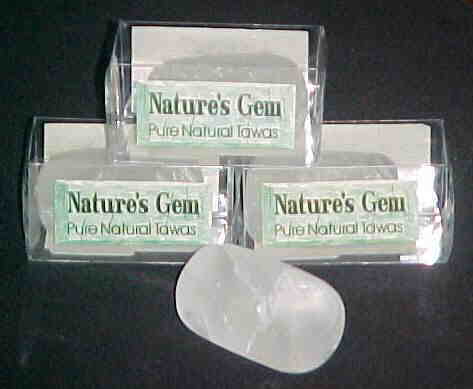 Tawas Natural Deodorant
Cut to almost zero your budget for personal hygiene with a natural body deodorant. Tawas is natural alum, a quartz-like, almost transparent, mineral used in Asia for centuries as body deodorant with dessinfectant properties. A single bar can last more than 3 years of daily use, reducing to almost zero your personal budget for body deodorant. MODE OF USE: Simply wet the bar in water and apply as any deodorant, over armpits and genitals. Price: $1.59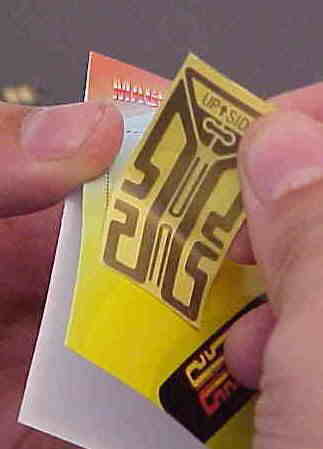 AB ~ Cell Phone Antenna Booster
Self-adhesive decal, passive Antenna Booster enhances your device's active antenna. Used for: cell phones [Analog or digital GSM], cordless phones, 2-way radios, pagers, PDA's and GPS's. Contact us.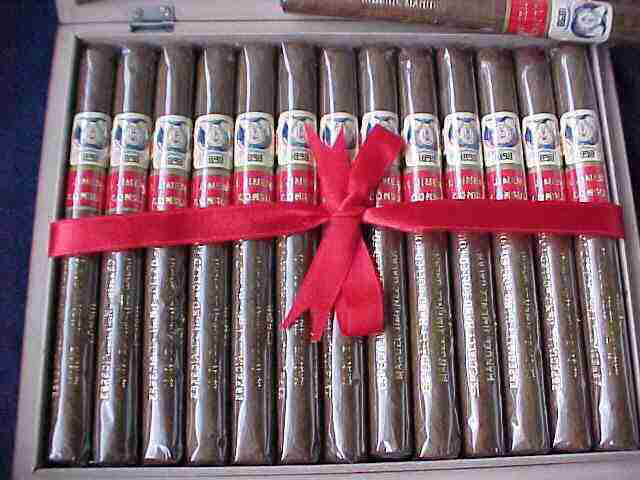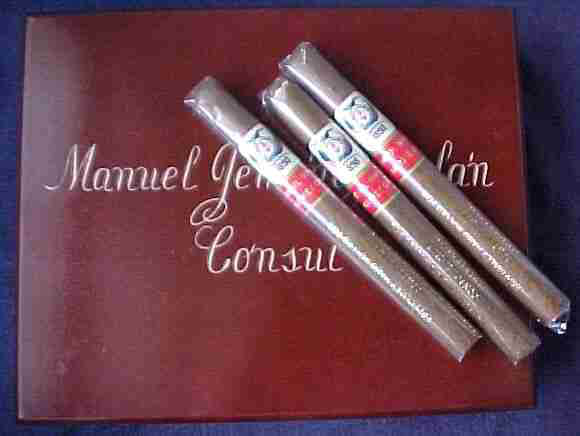 Natural wood case "personalized" or engraved with Name or Company Name!
Hand-Rolled Cigars from the Philippines - Case of 25
Superb Philippine Cigars, considered the second in the World after Cuban cigars
Case of 25. Each case & every cigar is personalized. Ideal as corporate gifts and for special events (Anniversary, weddings and others). Price: Personalized: $65.00 ~ Non Personalized: $52.00
Elegant Shoe Covers For Rain and Snow
Foldable - Fits in your coat pocket or purse.
Two (2) models available in various sizes:
• Short Model - Ankle length: up to ankles

• Long Model - Below knee length [in between the ankle & knee]
The soles are in dark grey [grey-black] and the upper part of the shoe cover is semi-transparent [transparent grey].
Sizes: Auction is only for L [Large size]. Other sizes available for volume buying requests:
• M = Medium: Sizes 39-40
• L = Large: 41-42
• XL = Extra Large: 43-44
• XXL = Extra-Extra Large: 45-46